Mr. Abdel-Gawad's current "postmodern" and "authentic" compositional styles cross-fertilize – mutually from the "East" and the "West" – musical techniques and forms. Presently his music is currently being programmed and listened to on US, Canadian and European radio programs that spin such so-called musical genres as "new age meditative/world beat" and tarab—"enchantment". In fact, his CD titled, "El Tarab El Aseel" literally translates as autochthonic enchantment. Autochthonic means "formed or originating in the place where found; native or indigenous".
Composer and Violinist, Riad Abdel-Gawad apprenticed and performed many years with Islamic art composer and violinist, Abdo Dagher. Riad composed three, two-hour plus, acclaimed albums: El Tarab El Aseel, Egypt: Mother of the World and Words of Peace distributed world-wide by City Hall Records. Riad has performed in festivals and venues around the globe, including: Musik der Welt in Basel, The Institute of the Arab World in Paris, the International Festival of Culture in Pyrenées, the House of Cultures of the World in Berlin, and the Egyptian Academy in Rome. Dr. Abdel-Gawad earned his Ph.D. in music from Harvard University.
Recently, NPR (National Public Radio) featured Riad's music on the series: Ecstatic Voices – Sacred Music in America. Also, Democracy Now!, featured his music, sold on DVD, for a special two-hour program about the Egyptian revolution. Recently, Mr. Abdel-Gawad gave online and live music workshops for Carnegie Hall and headlined at Chicago World Music Festival. Further, Barclays Wealth engaged Riad to perform on Stradivarius and Guarneri instruments in collaboration with the European Operations of the Stradivari Society at the Islamic Museum of Qatar.
Riad presently teaches at Bayan Claremont: an Islamic College at Claremont Lincoln University. Dr. Riad taught at the American Universities in Beirut and of Cairo. He received an academic fellowship from the Belgian American Education Foundation to reside in Brussels and received an artist fellowship from the Akademid Schloss Solitude to reside in Stuttgart. Riad is founder of Midan Elmusica Inc. an organization dedicated to disseminating Egyptian music. He also co-taught at the Academy of Arts' Institute for Arabic Music in Cairo with Abdo Dagher, who taught generations of musicians through Arabic music's old school way of oral transmission. This school of music is the only such school to develop in recent (c. 100 years) documented Cairo history.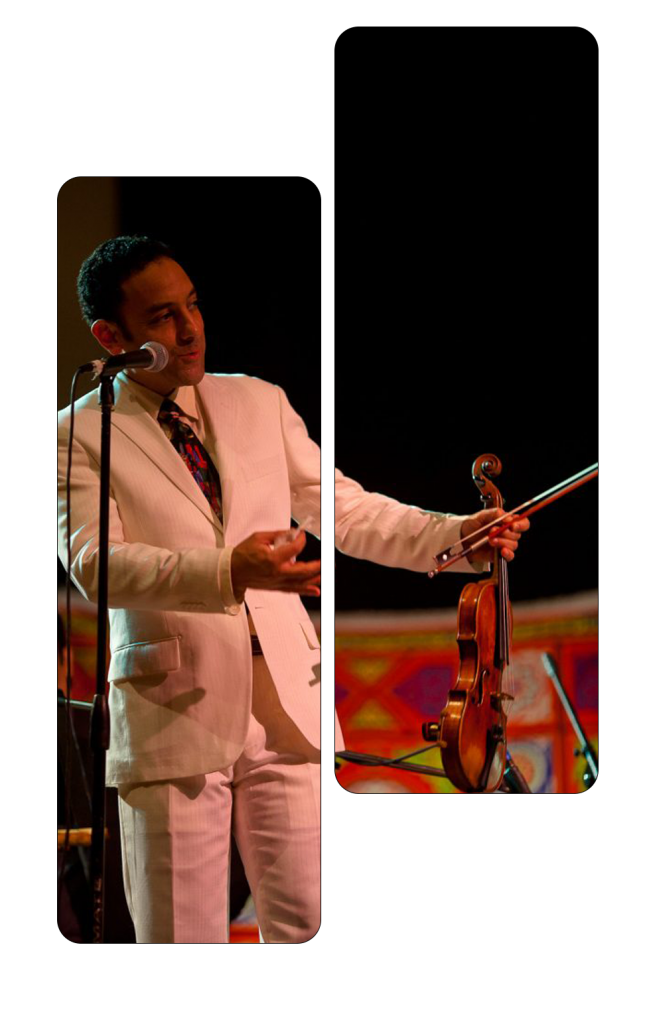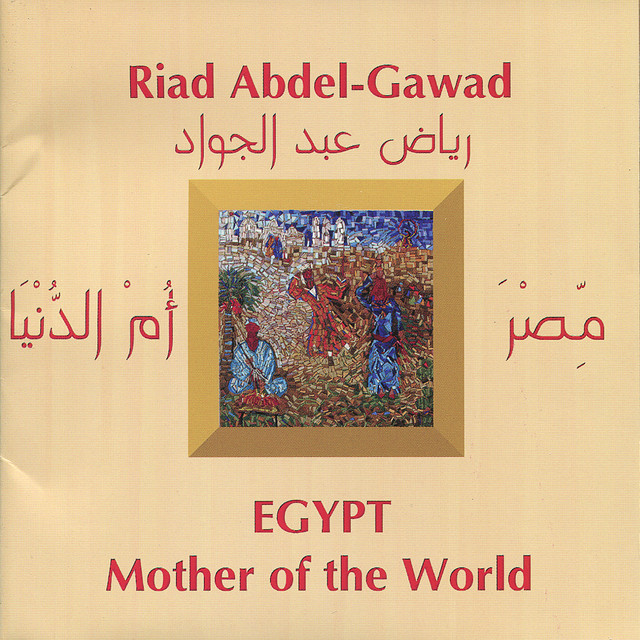 Egypt - Mother Of The World